About Us
Our Expertise

Air Perfect has qualified Plumbers, Gasfitters, Refrigeration mechanics and Electricians available for all types of repairs and installations.
Our aim is to provide you with the best possible indoor environment to live or work in, you should feel comfortable and refreshed where ever you are.
AirPerfect = Perfect Air.
Our Staff

Members of our staff have worked across Australia and for leading HVAC manufacturers providing a different perspective on ways to tackle challenging tasks.
All employees have Working with Children certification and Police background checks to ensure your security and peace of mind, as well as $5 million dollar public liability insurance.
We're Qualified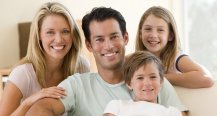 As a member of the Heating, Ventilation and Air-Conditioning (HVAC) industry for over 25 years we have a wide experience in all areas of the industry.